Royal Tandoori Grill now open at Édifice Harden
2021-05-13
You can now get a taste of the colourful menu of Royal Tandoori Grill as this Pakistani and Indian restaurant is now open.  First, they will offer their tasty dishes for delivery or take-out but they are eager to welcome you on their terrace as soon as sanitary conditions allow.
Special offer of 15% off your takeout order to the first 50 customers during the grand opening which will take place very soon.  Bring your own wine will be possible. Pleasure and lots of flavour guaranteed.
→ At Édifice Harden, 3 200 boul. de la Gare # 110, Vaudreuil-Dorion.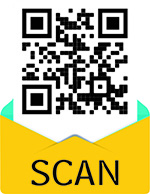 ← SCAN WITH YOUR PHONE FOR THE MENU