Part 1 – Les Pêcheurs
One of the core values of the Harden family-owned business is the promotion of art and culture. 
This is exemplified by the magnificent sculptures that enhance the Vaudreuil-Dorion commercial centre.
We are delighted to share the secrets behind the three works enlivening the gathering places of Les Avenues Vaudreuil: Les Pêcheurs at Avenue Mode, En Famille at Avenue Marché, and La Pomme Verte at Avenue Loisirs.
To that end, here is our conversation with Vanessa Harden, one of the artists behind these works.

First, let us introduce the artist and the most recent work of art installed at Avenue Loisirs: LES PÊCHEURS.
---
Follow us to learn more about the other works of art – EN FAMILLE and LA POMME VERTE – in the coming weeks.
---
Part I : LES PÊCHEURS
To begin, how would you describe yourself as an artist?
I'm an architectural installation designer. I create architectural installations tailored to different clients all over the world. Each concept is inspired by the client's specific needs, mission and brand.
How did your journey bring you to this speciality?
That's a good question! I started out in jewellery and metalsmithing, then studied electronics, and ultimately, went into art.
I was accepted at the Royal College of Art in London, the number one university for design and art in the world, to do my Master's Degree. After graduating, I worked at Burberry, exploring ways to bring fashion and technology together. I enjoyed working there, but I wanted to do something physically bigger. That led me to the architectural realm.
I've always been interested in how things are constructed. My works incorporate various technologies such as reflection, mechanics, and electronics. Every piece has some kind of interactivity.
Can you tell me about Wild Flag Studios?
We started the business about eight years ago, in London UK. At the time, my partner David Gardener and I were working at an architectural installation design firm in London. The work was really interesting, and after a while, I thought it was time to try starting a business. David joined me in this adventure. Now I oversee our New York office, where I live, and David lives and oversees the office in Montreal. Our clientele is international.
The name Wild Flag Studios is a reflection of our diversity. I'm Canadian and was living in the UK, David is Australian and British and lives in Canada, and we work with people all over the world. Wherever we go to create something, whether it's in South Korea, Los Angeles, London or elsewhere, we have contacts and connections. If you were to put this whole team together, it would represent a very "wild" flag.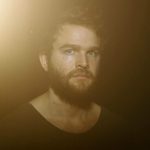 David Gardener, partner
        "To cultivate brand awareness at the intersection of art and innovation"
David and I complement each other. I work with the client to develop the concept and the idea. David makes it come to life: he looks at both the engineering and aesthetic considerations, and does the technical design.
Who or what influences your work?
Artist or designer?
That's a difficult question, because there's being an artist, and then there's being a designer. I consider myself both.
An artist often caters to their own expression and feelings, and I do have my own practice. But when I'm creating work for other people, it's more objective. I employ design methodologies, focusing on the client's needs and circumstances. It's not about me.
For instance, for Avenue Loisirs, we thought about the location, being next to the river, and the activities that people in that area engage in. From there, the concept of the fishing boat emerged.
You've created three pieces for Les Avenues Vaudreuil. How did this come about? What was your mandate?
Bill Harden, Harden's CEO, wanted to enliven each "Avenue" with a sculpture.
Bill wanted to have a sculpture that represented each Avenue. So I started thinking about each place: Avenue Mode is family oriented, Avenue Marché is about food, and Avenue Loisirs is about recreation. Then I started to sketch. From there, we explored and discussed different ideas.
Once you have the concept, you have to design it. That's where the artistic freedom and our style comes in, allowing for kinetic movement, shapes and shadow play, to make the piece as interactive as possible.
About LES PÊCHEURS
Can you tell us more about this piece of art?
| | |
| --- | --- |
| | We began working on the concepts for the pieces at Les Avenues Vaudreuil in 2017. It was a creative process that involved a lot of discussion and preparation. Generally, creating a piece can take anywhere from three months to a year, depending on the project. |
For this particular sculpture, we thought about where we're located, surrounded by water. Adding in the recreational aspect of Avenue Loisirs, we came up with the fishing theme since it represents a water-based activity. This sculpture explores our relationship with the natural environment as a place to engage in activities with friends and loved ones.
LES PÊCHEURS is a kinetic sculpture, meaning that it moves with the wind. It's built entirely of aluminum, and the fish are made of anodized aluminum, a special technique that allowed us to add colour. All of the 340 fish were installed by hand, one at a time, onto an internal frame. The boat and figures were all cut from sheet metal and welded together. No moulds were used; everything was based on David's and my vision.

– Creating LES PÊCHEURS

– Landscaping and lighting will complete the work which has just been installed during the summer of 2020.
What do you hope people will see in the works at Les Avenues Vaudreuil?
All three works of art at Les Avenues Vaudreuil are meant to be sensory experiences, especially LES PÊCHEURS at Avenue Loisirs and LA POMME VERTE at Avenue Marché.
I'd like people to stop and experience the works, not just look at them from afar. To observe the reflections, the movement. They're meant to delight, to surprise, to fascinate.
With this kind of work, we want to share Harden's passion for creating quality, relatable retail environments and experiences. We also want people feel like these sculptures are there for them, adding another invigorating dimension to Les Avenues Vaudreuil, which is already a lively hub.
Les Avenues Vaudreuil: An unexpected art experience
Come and appreciate this magnificent work at the entrance of Avenue Loisirs.
---
Still to come: EN FAMILLE and LA POMME VERTE.
---